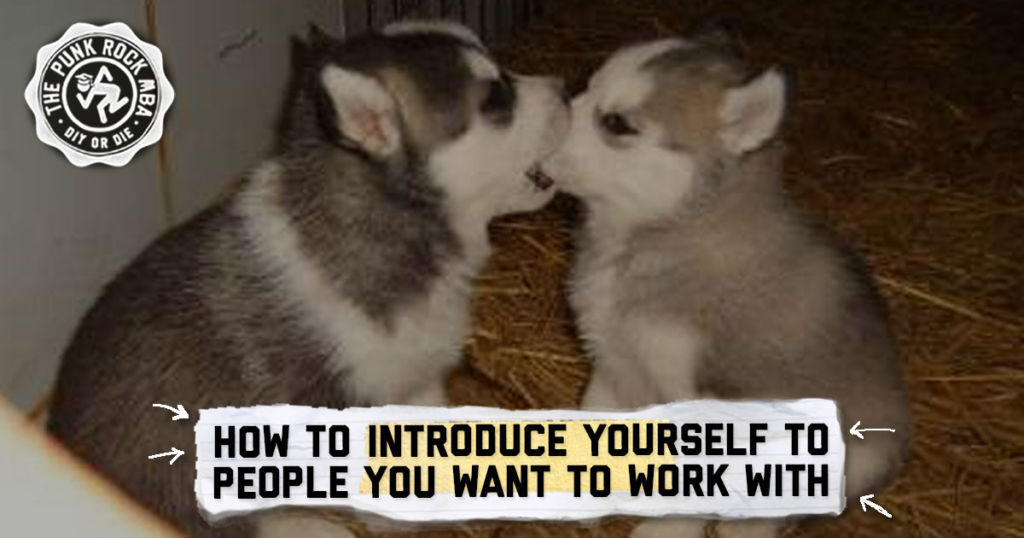 So after months of hard work, you finally have your chance – you're about to introduce yourself to that person you've always dreamed of working with. "Great to meet you," s/he says, "So what do you do?"
That moment is CRUCIAL!! The reality is that you have ONE CHANCE to make a first impression, and careers are made (or destroyed) in those moments. The right answer could open the door to all kinds of opportunities – all it takes is the right words, to the right person at the right time to get that big break that changes everything!
Which is why it's SUPER important that you know exactly how to describe yourself and your work in a single sentence – because when we're talking about VIPs, you oftentimes only have a couple seconds of their attention.
It sounds pretty simple, but for most of us it isn't! It's surprisingly hard to sum up what you do in just one sentence – but if you can't do it, how can you expect potential clients, partners or collaborators to do it??
In this clip from Sell It Without Selling Out, we go over our simple but crazy effective formula for coming up with your own "positioning statement" that will instantly communicate who you are, what you do, why it's special, and who you want to work with – take notes, and try it next time you meet someone! 🙂
If you like what you see here, you can get instant access to Sell It Without Selling Out, which includes 3.5+ hours of videos like this, 200+ slides, a 50+ page workbook AND lifetime access to our private coaching group where we'll help you through the whole process of marketing yourself and your work.