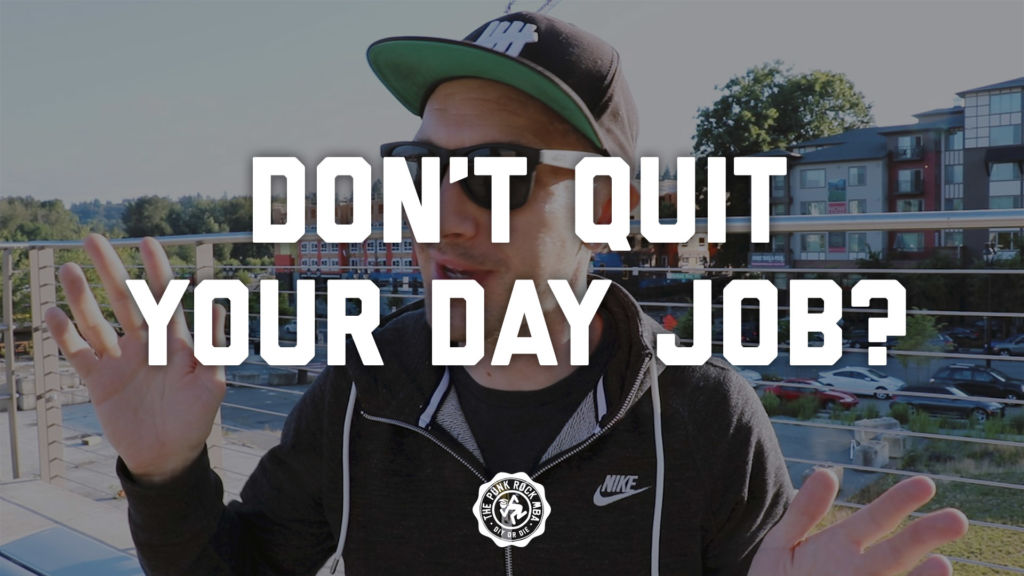 If you've been asking yourself whether you should quit your day job to do your passion or side hustle full-time, watch this!
Because it's not always one or the other – there's a third option that not a lot of people talk about, which is to be an "intrapreneur" (kind of a dumb word, I know – but work with me here!).
In a nutshell, that refers to the idea of starting a "company within a company" – a new division, a special project, etc. This can be the best of both worlds, where you get the steady paycheck and resources of a bigger company, but also have the flexibility of doing your own thing.
But there's definitely a right way and a wrong way to do it! In this video I talk about how I started the CreativeLive Music + Audio channel back in 2013 (with the help of Eyal Levi and Bill Terrill from Toontrack) and worked with Dillinger Escape Plan, Beau Burchell of Saosin, Joey Sturgis, Periphery, and tons more awesome people.
So if you wanna do your own thing without taking the massive risk of quitting your day job, check this out – it could be the answer!